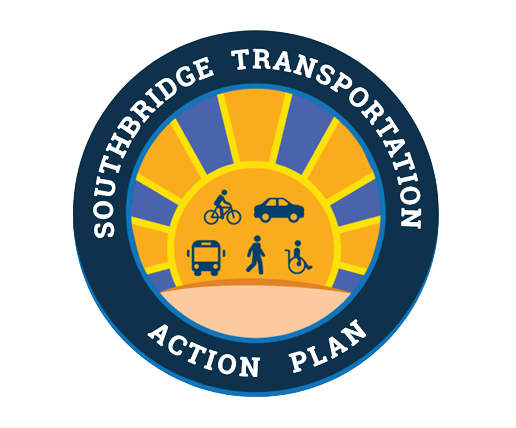 What's New?
STAP endorsed!
The Southbridge Neighborhood Action Plan (STAP) has been endorsed!  Download a copy here (65 mb).  Thank you to everyone who took part in its development.  Please send any thoughts or questions to Bill Swiatek at bswiatek@wilmapco.org.
Introduction
As an Environmental Justice (EJ) neighborhood,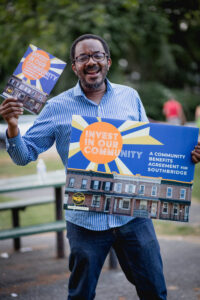 Southbridge warrants special attention to support transportation equity.
WILMAPCO's close involvement in Southbridge began in 2005 with the development of a community-driven Neighborhood Plan. Following its adoption, WILMAPCO conducted a Walkable Community Workshop in 2006 and a Traffic Circulation Study in 2008.
Staff have worked through the South Wilmington Planning Network (SWPN) to implement recommendations from these studies and to build upon them.  Projects like the Safe Routes to School Program and Transportation Alternatives Program implemented numerous walking, biking, truck routing and lighting improvements called for in the 2008 Study. The Safe Routes to School National Partnership has recognized this work in Southbridge as a top practice nationally.  See more.
In 2021, the SWPN and the Southbridge Civic Association updated the Southbridge Neighborhood Action Plan (SNAP) with funding from Healthy Communities Delaware.  The SNAP took a fresh look at mobility needs in Southbridge.  Building off previous studies, it proposed more aggressive traffic calming concepts, walking and biking improvements, and highlighted the need to slow, reduce, and re-route truck traffic among other mobility recommendations.
The WILMAPCO's Southbridge Transportation Action Plan studied these concepts and developed recommended projects to address them.  Today staff are working through the SWPN to support their implementation.  Download a copy of the STAP here.
To access meeting materials related to the development of the STAP, please click here.

If you have any questions about WILMAPCO's involvement in Southbridge, or would like to join the South Wilmington Planning Network, please contact Bill Swiatek at 302-737-6205 or bswiatek@wilmapco.org.
Report Downloads
Other Related Efforts