What's New
The Ardentown Paths Plan has been endorsed by the WILMAPCO Council in November 2017. Click the cover image below to view the high resolution version (17mb) or view the low resolution version (3mb) here.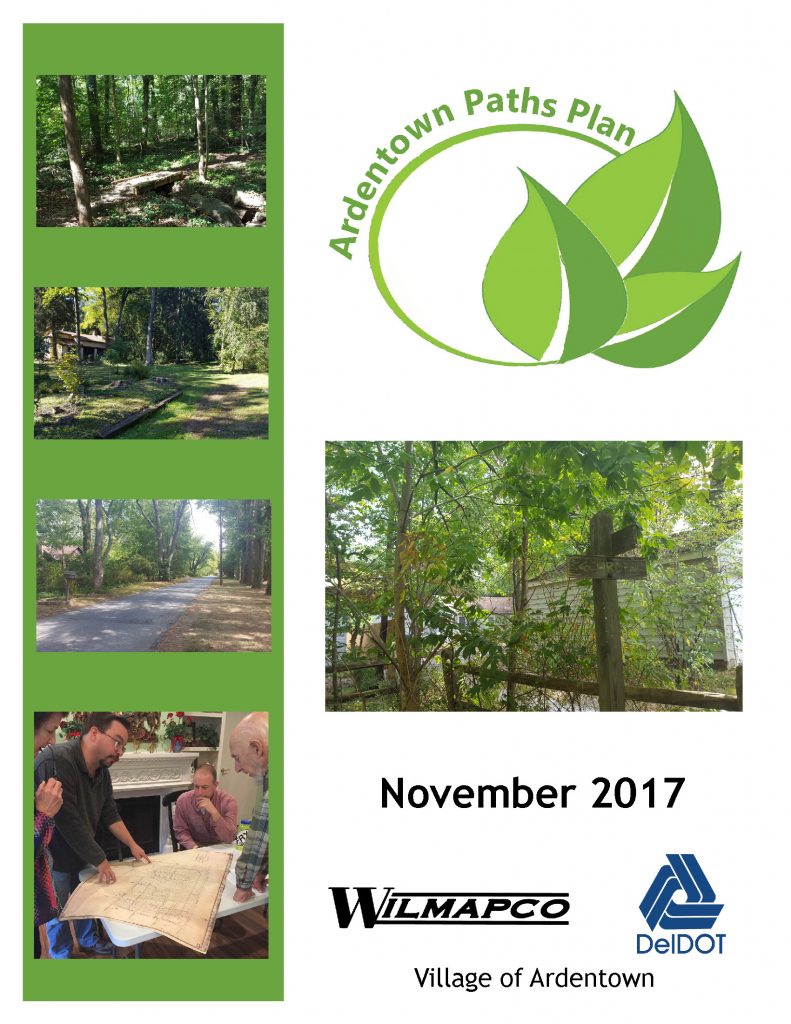 Please send feedback on the draft Ardentown Paths Plan to Jake Thompson at jthompson@wilmapco.org. Additional contact information is shown further down on this page.
Introduction
The Ardentown Paths Plan seeks to identify, preserve, and enhance the network of paths in Ardentown, Delaware. This plan will provide an update to the 2013 Ardentown Paths Report.
Study Components
More Information
Jake Thompson, Transportation Planner
Email: jthompson@wilmapco.org
Phone: (302) 737-6205 ext. 116
Fax: (302) 737-9584
Address: WILMAPCO, 850 Library Ave., Suite 100, Newark, DE 19711
Bill Swiatek, AICP, Senior Planner
Email: bswiatek@wilmapco.org
Phone: (302) 737-6205 ext. 113
Fax: (302) 737-9584
Address: WILMAPCO, 850 Library Ave., Suite 100, Newark, DE 19711