Transportation Improvement Program (TIP)
What is the TIP?
The TIP prioritizes and documents anticipated projects including roads, buses, rail, bicycle, and pedestrian. Each project includes a description and the expected schedule of funding. The document is separated into Delaware Statewide, New Castle County and Cecil County projects, and is incorporated into the Delaware Capital Transportation Program and Maryland Consolidated Transportation Program. TIP and submissions are prioritized using an approved Project Prioritization Process.
Throughout the development of the TIP, the community can play an active role in shaping our region's priority projects.   The public participation process for the TIP also meets the public participation requirements for Maryland Transit Administration's (MTA) and Delaware Transit Corporation's (DTC) Program of Projects. The TIP also considers effects upon low income and minority residents.  For more details on participating in the TIP development process, see our schedule.
---
 FY 2025-2028 TIP, draft under development
WILMAPCO is preparing the FY 2025-2028 update to the Transportation Improvement Program (TIP) in coordination with DelDOT's FY 2025-2030 update to the Capital Transportation Program (CTP). WILMAPCO and DelDOT invite your participation on August 30, 2023, at an Open House Public Workshop. Drop by the Newark Free Library between 4-6 p.m. WILMAPCO and DelDOT representatives will answer questions and hear your thoughts about priorities and upcoming projects. Information will be available at www.wilmapco.org/tip and ctp.deldot.gov from August 30 – September 20, 2023.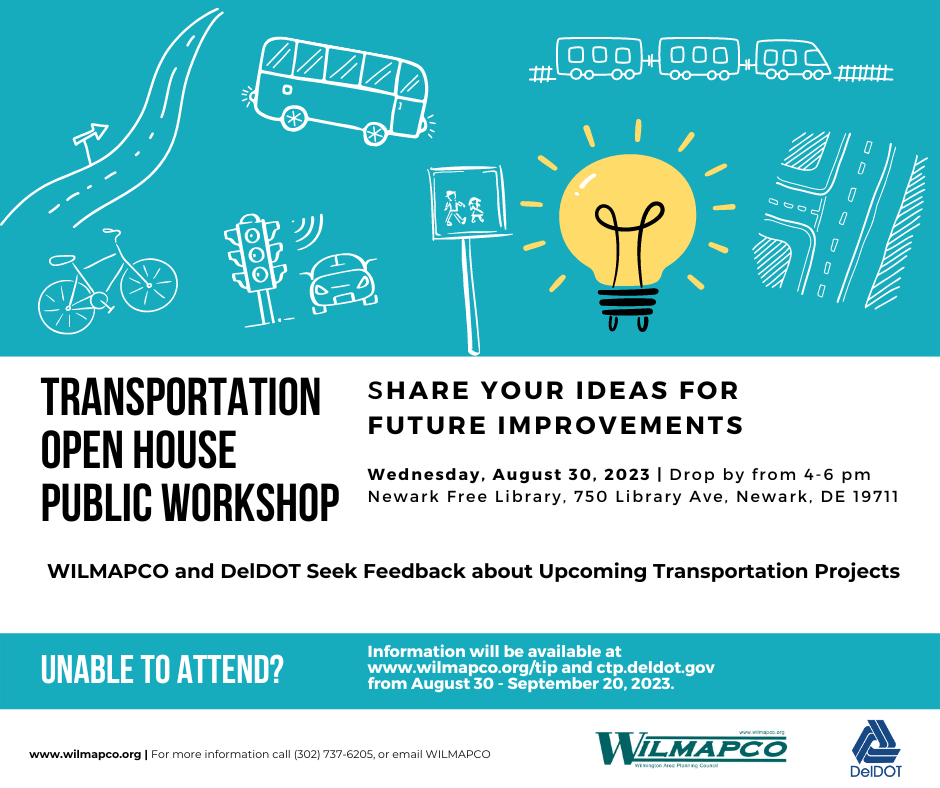 ---
 FY 2023-2026 TIP, adopted May 12, 2022
---
FY 2020-2023 TIP, adopted March 7, 2019
---
FY 2019-2022 TIP, Amended September 13, 2018
---
FY 2019-2022 TIP, Approved March 8, 2018
 Links