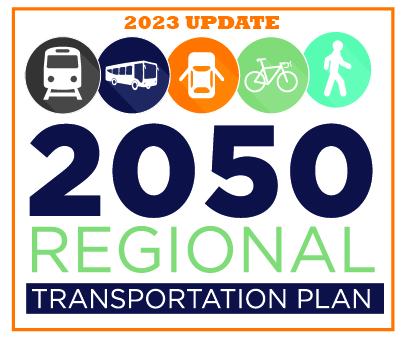 2023 RTP Update
WILMAPCO has begin an update to its Regional Transportation Plan or (RTP).  The RTP sets out the region's policy goals, objectives, actions, and performance measures for the next 30 years. The RTP also features a listing of all major transportation projects to be pursued during this time period. The update will be a refresh of the 2050 RTP adopted in 2019.
WILMAPCO Staff are currently scheduling RTP presentations.  We invite you to invite us to your next civic or other community meeting.  Email Dawn Voss as dvoss@wilmapco.org to schedule an RTP presentation at your communities next meeting, and have your say in the future of your community.
Sign up to stay informed!
2050 RTP
The 2050 Regional Transportation Plan (RTP) was adopted by WILMAPCO's Council on March 7, 2019.  The RTP sets a broad vision for transportation in our region (New Castle County, DE and Cecil County, MD) and identifies actions needed to achieve and measure its goals.
2050 Regional Transportation Plan (4.6 MB)
2040 RTP
WILMAPCO  adopted the 2040 RTP in April of 2015.  You can review the document in PDF format below. The 2040 RTP was unveiled at WILMAPCO's Our Town Event.  Our Town provided the opportunity for stakeholders and residents to learn about the RTP and share ideas.
2040 Regional Transportation Plan
Additional Information