What's New
Take the Public Survey to share your thoughts on walking conditions in Elkton and how they can be improved! Completed surveys will be entered to win a $25 Visa gift card. The survey should only take a few minutes to complete.
Attend a Public Workshop!
The Elkton Pedestrian Plan Public Workshop will be held on Monday, August 28th from 12:00 to 2:30 p.m., at the Cecil County Public Library.  Click to view the workshop flyer or view on Facebook.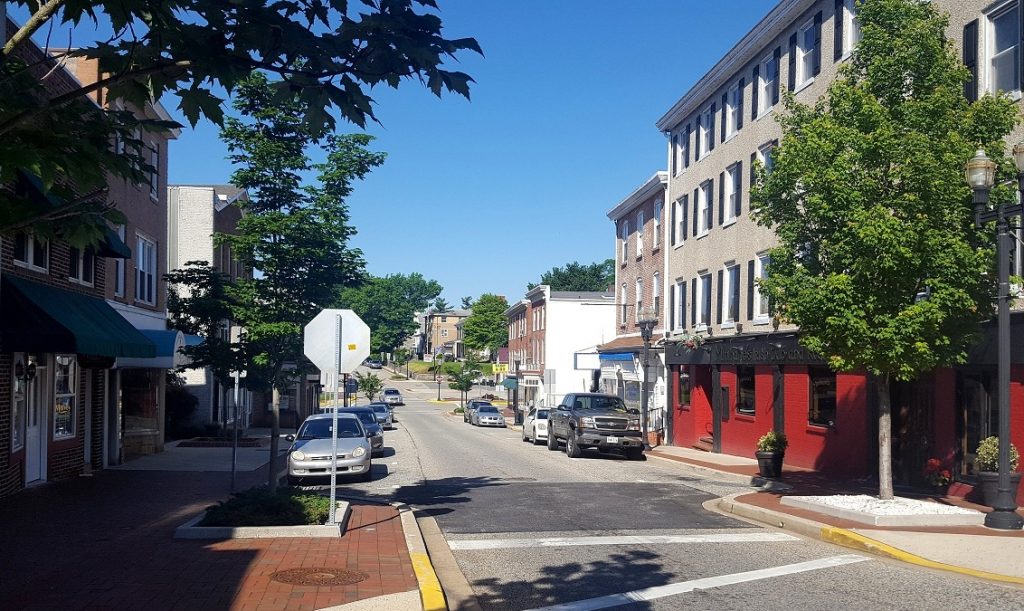 Introduction
WILMAPCO is collaborating with the Town of Elkton and the Maryland State Highway Administration to develop the Elkton Pedestrian Plan. The Plan will build on years of planning work in Elkton, Maryland to identify necessary improvements to the town's pedestrian network, in order to support making Elkton a more walkable community. Check back here for more details as the plan progresses!
Study Components
More Information
Jake Thompson, Transportation Planner
Email: jthompson@wilmapco.org
Phone: (302) 737-6205 ext. 116
Fax: (302) 737-9584
Address: WILMAPCO, 850 Library Ave., Suite 100, Newark, DE 19711
Bill Swiatek, AICP, Senior Planner
Email: bswiatek@wilmapco.org
Phone: (302) 737-6205 ext. 113
Fax: (302) 737-9584
Address: WILMAPCO, 850 Library Ave., Suite 100, Newark, DE 19711